Public Speaking
Educational public speaking
A large part of Defying Gender Roles' mission is educational public speaking, and enacting social change through public engagement. By participating in various podcasts in both Spanish and English, events like TEDx Colby College, as well as guest speaking for various events and classrooms, DGR can strive towards our goal of inspiring more participants to actively reject gender norms and toxic masculinity in their lives.
Public speaking events: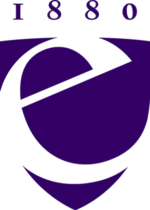 United States
Talk on "What it means to be a man and the struggle for gender equality"
1st Gender Conference - Fletcher School of Law and Diplomacy, December 2015
TEDx Talk style presentation | "The role of men in gender issues"

Podcast | Harvard Humanitarian Initiative | Comments on Gender, Masculinities and Humanitarian Work
Commenter on "Gender, masculinities and humanitarian work"
Academic Conference - The American's Men Studies Association, March 2016
Presented own research: What does it means to be a man today?
Latin America Conference - Harvard School of Graduate Education, April 2016
Presentation titled "Gender equality and education in Latin america"
Emerson College, guest presenter – Professor Mneesha Hellman

4 Presentations on Gender, Masculinity and Manhood for Emerson students in classes about International Relations, Latin America, Human Rights and Global Studies. Fall 2016-Fall 2017

Oxfam America:

Promundo-US

Developed Promundo's portfolio and strategy to work with organizations engaging men and boys in gender interventions in Honduras and Guatemala, including two concept notes and site visits. As a result, Promundo secured funding for their work in Central America (Summer-Fall 2015)

Developed proposal for an innovative curriculum that integrates gender, race and class targeting young upper middle-class young men. Promundo is currently seeking funds for this proposal. (2016 - 2017)

Organization of American States (OAS) – June 2015
Colombia
Fundación Sánitas, May and November 2016

Two-hour class on gender norms and roles to psychology students (in Spanish) | Spring & Fall Semesters 2016
Universidad Externado de Colombia | February 2015

Two-hour class on gender issues 101 to junior and senior students (Spanish)

Podcast - Core Women, "Autoconfianza"

Video – "Why is important to adopt a "new masculinity" for workshop sessions run by Susana y Elvira, one of the leading feminist voices in the country.
Jamaica
Two-hour class on gender 101 to group of youth leaders in Jamaica | April 2016